[FREE PDF DOWNLOAD FOR YOUR WEEKEND] 

HOW TO MAKE YOURSELF UNRETRENCHABLE!
Considering how hard it is to find a job these days, especially a good one, knowing how to KEEP whatever job one finds is something any person in paid employment will be interested in.This article offers experience based ideas that WORK – which is why it has been widely syndicated on the web.
Download it in PDF format using the link provided below.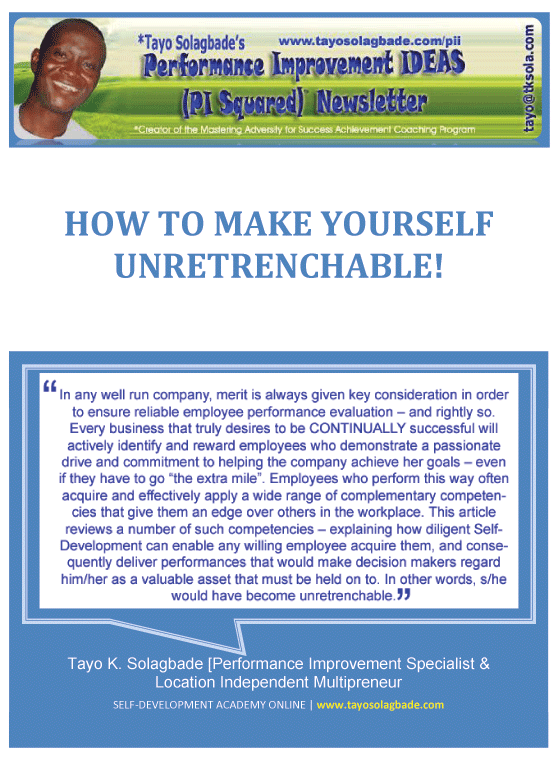 Source: ExcelVB