I'm excited: But Dubin's new book "How to Bust Loose: and use Mental Alchemy™ to take command of your life" is on sale at Amazon.com (click here). When he began writing it, he told me.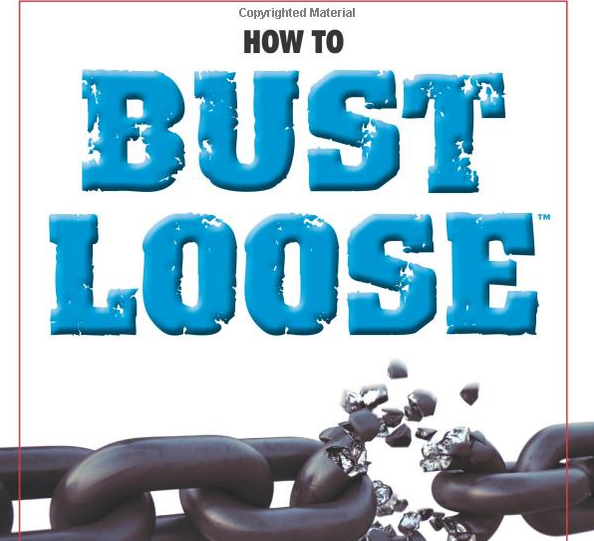 Full disclosure: Burt – a renowned mentor of some of the highest paid speakers in the world – is my mentor…AND I also represent him as SOLE AGENT across Africa, promoting his speaker mentoring products and services.
As one who has learnt from Burt for years – and also corresponded with him while he was writing THIS book – I can tell you it offers timeless wisdom for achievement of self-actualization by ANYONE no matter you status.
If you want to achieve your God-given potential in life, get this book and read it. Take it from me, as one whose success today stems from over a decade of adapting a LOT of the wisdom from Burt's written works to achieve my goals.
Without any attempt at exaggeration, I make bold to say that if I had NOT encountered Burt's writing, I would NOT be where I am today, succeeding the way I do. There is NO doubt in my mind about that!
Below is a preview of the book, with a link to the full copy in Burt's Amazon.com store…
This book is a treasure trove of wisdom.

Within its pages you discover how to make yourself the master of your life experience. You see how to assert your autonomy, how to liberate yourself from imposed imperatives and how to master the real power of your mind.

And that's just the start.

When you apply the principles within the ten Parts of this book you proceed to live the life your heart desires.

For 37 years the author researched and emulated the thinking processes of Thomas Edison and Albert Einstein.
You're reading [NEW BOOK!] How to Bust Loose: and use Mental Alchemy™ to take command of your life – Paperback By Burt Dubin (Creator of the Speaking Success System) by Tayo Solagbade, originally posted on his Daily Self-Development (SD) Nuggets™ blog. If you loved reading this post, be sure to follow Tayo on Twitter, Facebook, and Google+.
You may also wish to check out his growing library of tutorial and demonstration videos on Youtube. Click here, to download over 10 resources to boost your personal and work related productivity.
IMPORTANT NOTE:
On 4th May 2014, Tayo's 9 year old domain (Spontaneousdevelopment dot com), was taken over by Aplus.net. Within a few days however, Tayo used his advanced self-taught web development skills to build (and move his website contents into) a SUPERIOR "reincarnation" at http://www.tayosolagbade.com.
Most URLs bearing the old domain name appearing in search engines should now work if "spontaneousdevelopment.com" is replaced with "tayosolagbade.com". If you experience any difficulties finding a page or document, email Tayo at tksola dot com.
Click "Tayo, What Happened to SpontaneousDevelopmentDotCom?" to read a detailed narrative about how the above event occurred :-))
Here's an article Tayo wrote, to inspire others to defy adversity, and bounce back to even greater reckoning at what they do EVERY time:
And he wrote the one below, to explain why losing a domain name, no matter how old NO LONGER determines your online success or otherwise:
A Proven Strategy to Find Profitable Buyers Regardless of Your Domain Name
Source: ExcelVB