This Kenyan blog (screenshot below) features a guest post from a Nigerian expert (Stephen OlorunNi) who makes money online, providing in-demand products and services to farm business owners and those aspiring.

My Farm CEO clients and subscribers will attest to the fact that the ideas he advocates for adoption in this article echo – very loudly – those that I've preached via my Cost-Saving Best Practice Farm Business Ideas articles on this blog (www.tayosolagbade.com/sdnuggets) for years.

Read: No. 109: Earn Extra Non-Farm Income at Zero Cost

I strongly recommend you read this piece and TAKE action based on what you learn!
5 Ways to Make Money Online as a Farmer
If you follow the world's economic trends related to our dear continent, Africa, you will observe one significant thing; Africans are getting back to the farm (or we're being forced back to the farm).
This is good news if you consider the fact that the African continent is importing billions of dollars of food every year. To be specific, we imported food worth $40 billion in the year 2015.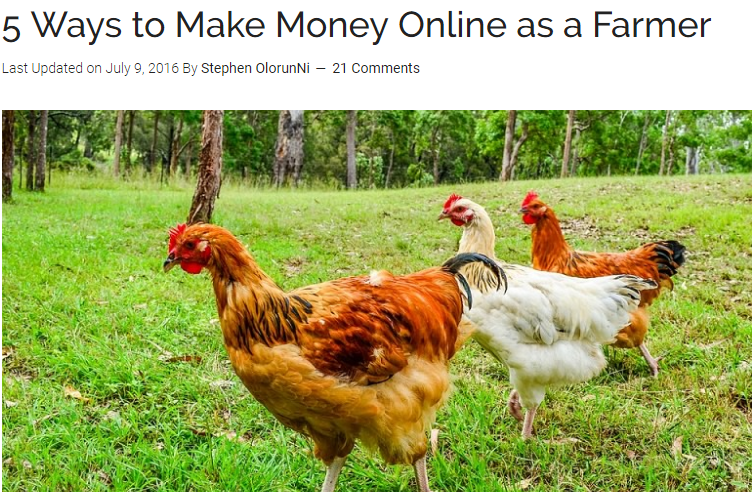 Source: ExcelVB