Master KPI Computation and Interpretation to Boost Your Farm's Profits [8 Week BOPMS™ COACHING PROGRAM]

KPI = Key Performance Indicators
BOPMS™ = Best Operating Process Management System
The BOPMS™ is a trademark of Tayo Solagbade's Self-Development Academy
Program Details/Description:
1. This is an 8 week one-on-one coaching program for Farm CEOs
2.  It comes with MP3 Audio & MP4 Video Expositions on KPIs for EACH client's Farm Enterprise e.g. Poultry Layers, Broilers, Pigs, Catfish, Dairy Cattle, Rabbitry, Snail etc
3. You also get PDF guides to aid you in calculating your specific Farm KPIs.
4, This will be in addition to one on one coaching via Facebook, Phone, Skype and/or E-mail in which I will use a questionnaire model to guide each Farm CEO to successfully track and interpret chosen KPIs on farm.
5. Signup fee = N50k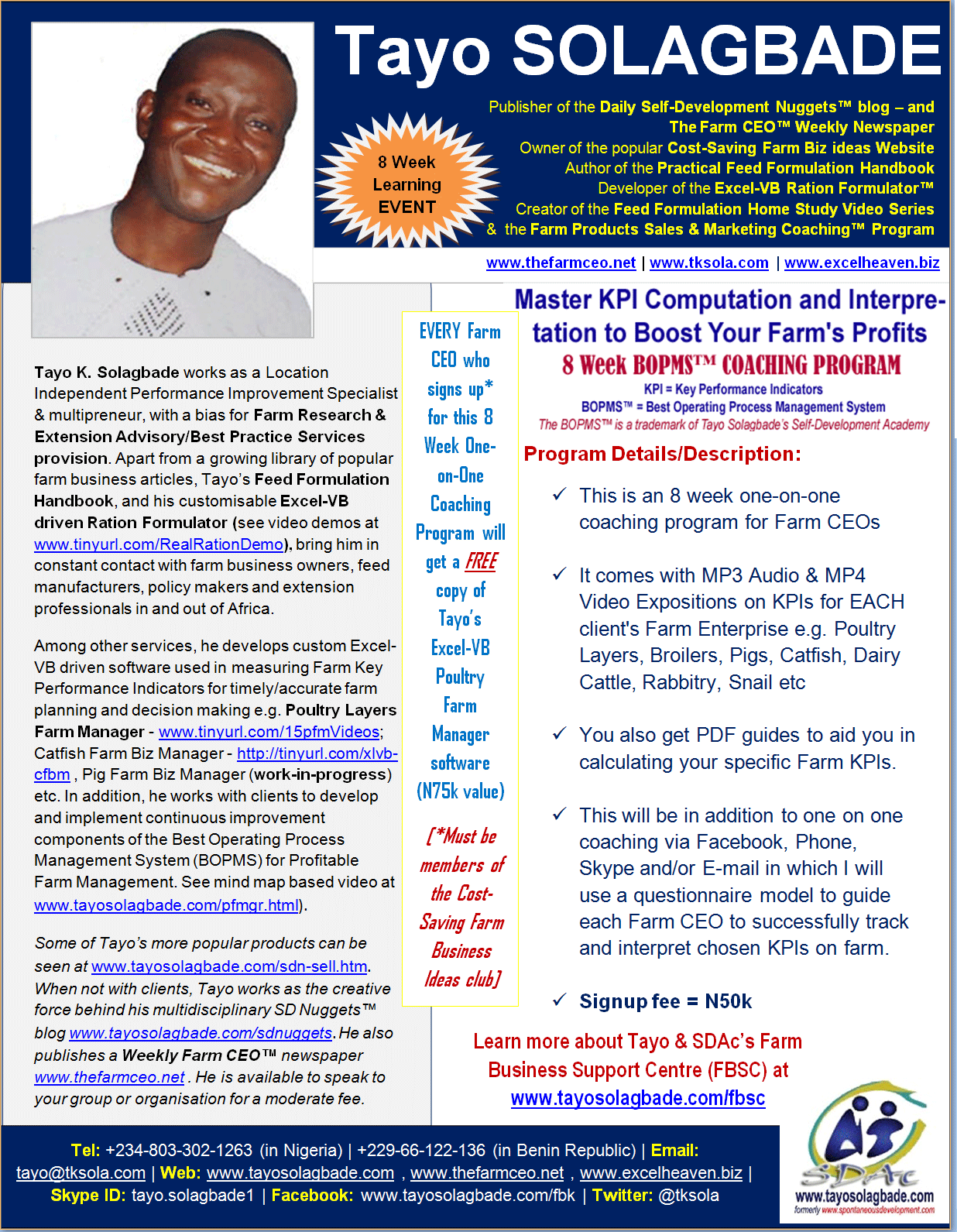 Source: ExcelVB