Maryam Sanda arrested for stabbing husband to death [vanguardngr dot com – NOVEMBER 21, 201710:06 AM]
The Nigerian Police has confirmed the arrest of Maryam Sanda for allegedly stabbing her husband, Haliru Bello to death (on Sunday morning the 19th of November 2017). Bello, 35, son of Haliru Bello, a former chairman of the Peoples' Democratic Party (PDP) has been buried according to Islamic rites in Abuja, after prayers at the National Mosque.
…
According to reports, it was not the first time Maryam  would attack Bello violently. She once  bit part of his ear off  during an argument. Bello was treated at a hospital before returning home. Some report said he was advised to leave the house but he refused, only to be brutally attacked the second time.
Read more at: https://www.vanguardngr.com/2017/11/maryam-sanda-arrested-stabbing-husband-death/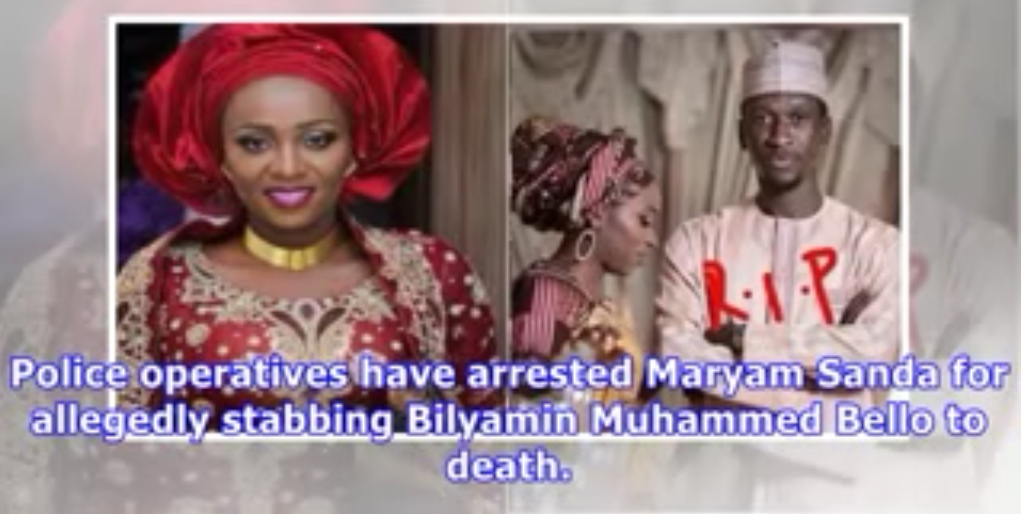 Source: ExcelVB