I feature this report previewed/linked below, because it confirms one of the biggest claims I've made about Nigeria – which is that it is a place where truth tellers and geniuses with a passion for doing right often end up being stifled to death – often with the active connivance of those they are trying to "help" or "save"!

As for me, like I always say: I FEAR NOBODY and I FEAR NOTHING. I will continue doing what I do, no matter whose Ox is gored. The Creator ALWAYS brings me out on top. ALWAYS.
[RECOMMENDED] How my preaching against tithes rendered me poor, jobless – Freeze cries out
Controversial On-Air Personality (OAP), Daddy Freeze has cried out over his poor financial status since he began to preach against payment of tithes in churches.
Freeze writing on his Twitter Page said that his campaign against tithe has crumbled his finances and affected his career.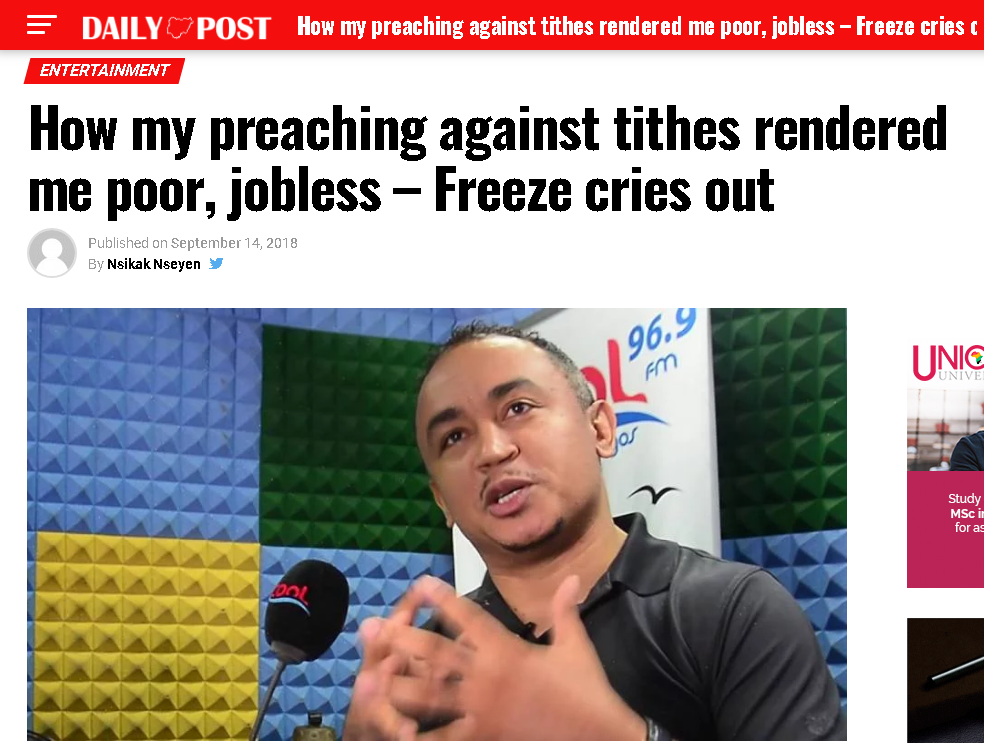 Source: ExcelVB