Just like I hinted in issue 212 of my Speaking/Web Marketing IDEAS Newsletter titled "End The Year on a High Using This Unique Low Cost Business Promotion Strategy", I have begun creating my OWN 2016 Calendar/Meeting Planners (see screenshot of draft pages with VERY high resolution photos below).

They will be printed and shipped into Lagos or Cotonou (not sure which one yet) using the same Print On Demand technology I use to get books published – for myself and my clients in physical form at zero costs (see examples here).
In the above mentioned newsletter issue, I shared the photos – shown below – of a Derbyshire calendar/meeting planner gift left for me by our family friends who recently visited Nigeria, from Sheffield.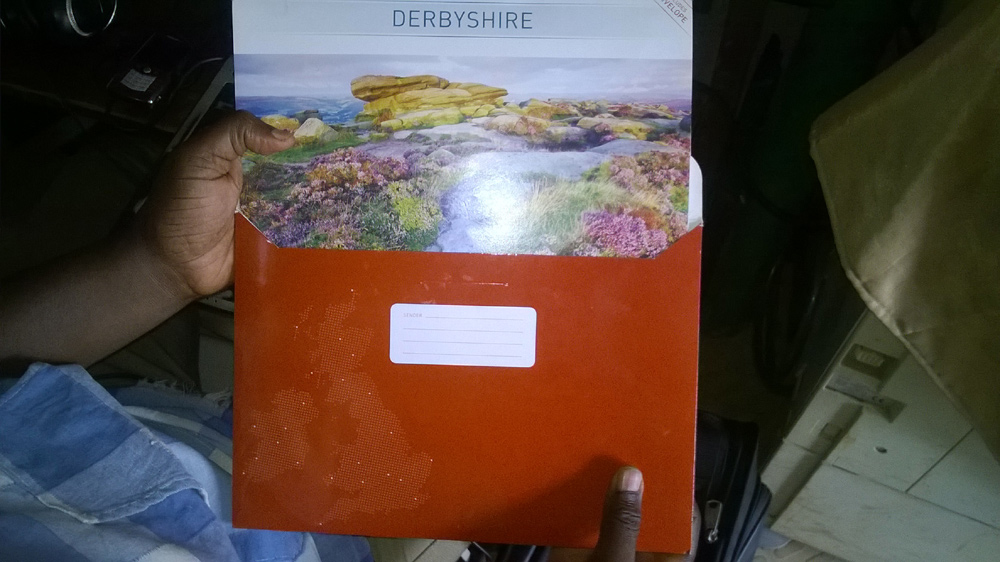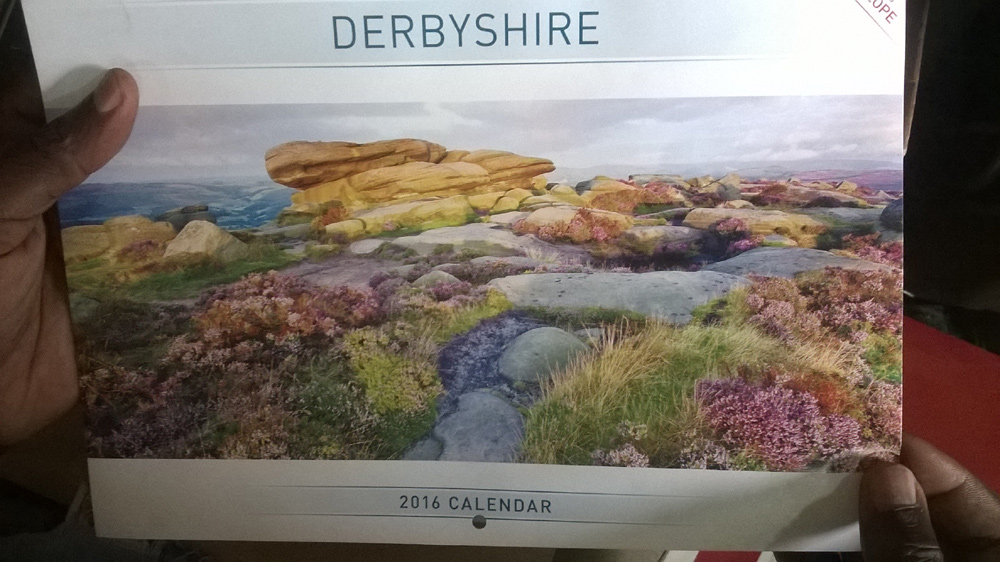 Well, that's about how the ones I'm making now will look in terms of layout, when they arrive in physical form. I know this because the platform on which I'm creating them is used by millions of people to create such branded promotional items using customization tools.
If you would like me to help you create a branded calendar/meeting planner of this kind, to be printed on glossy paper, to international quality standards, click here to send me a message now, with details of what you need.
You're reading Your 2016 Calendar/Meeting Planner Printed at Zero Cost [Hint: See Examples of Mine] by Tayo Solagbade, originally posted on his Daily Self-Development (SD) Nuggets™ blog. If you loved reading this post, be sure to follow Tayo on Twitter, Facebook, and Google+.
You may also wish to check out his growing library of tutorial and demonstration videos on Youtube. Click here, to download over 10 resources to boost your personal and work related productivity.
IMPORTANT NOTE:
On 4th May 2014, Tayo's 9 year old domain (Spontaneousdevelopment dot com), was taken over by Aplus.net. Within a few days however, Tayo used his advanced self-taught web development skills to build (and move his website contents into) a SUPERIOR "reincarnation" at http://www.tayosolagbade.com.
Most URLs bearing the old domain name appearing in search engines should now work if "spontaneousdevelopment.com" is replaced with "tayosolagbade.com". If you experience any difficulties finding a page or document, email Tayo at tksola dot com.
Click "Tayo, What Happened to SpontaneousDevelopmentDotCom?" to read a detailed narrative about how the above event occurred :-))
Here's an article Tayo wrote, to inspire others to defy adversity, and bounce back to even greater reckoning at what they do EVERY time:
And he wrote the one below, to explain why losing a domain name, no matter how old NO LONGER determines your online success or otherwise:
A Proven Strategy to Find Profitable Buyers Regardless of Your Domain Name
Source: ExcelVB