Product Details
Copyright: Standard Copyright License

Edition: First

Publisher: Self-Development Academy Limited

Published: October 21, 2009

Language: English

Pages: 143

File Format: PDF

File Size: 1.06 MB

E-book containing twenty-five(25) new articles. Buyers who take advantage of this offer, will gain access to the full e-book complete with all 25 articles. They will also have my permission to freely reproduce ANY(and as many) of the articles on the ebook, as they want on their own websites or any other medium(so long as my copyright and contact information is included).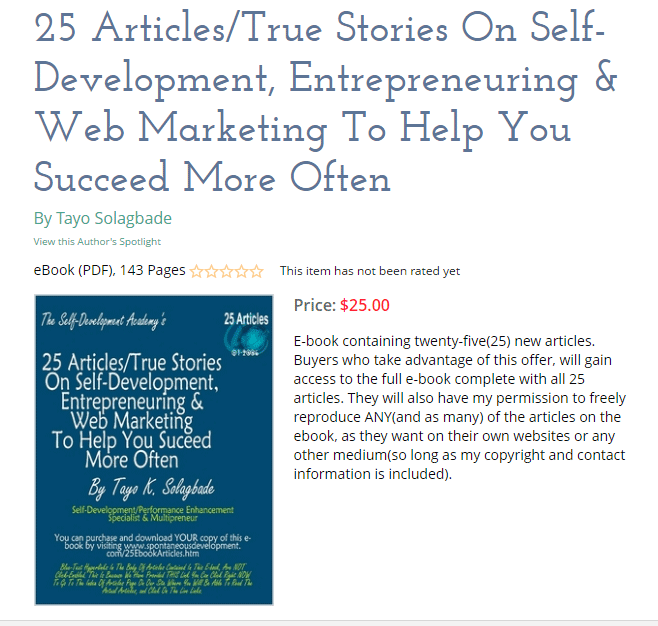 Source: ExcelVB