The Excel-VB driven Membership Records Manager (N50k value) was originally built – in late 2007 (back in my pavement pounding days!) – for a pioneer health and fitness club in Lagos, which was established in the '80s.
Members of the club included a famous Nollywood actor who later became a commissioner in his home state, as well as a External Affairs Minister of Nigeria.
I greatly enjoyed working with the club owner and the manager, to build this custom Excel-VB app.
It's one of so many in my archives that I'm keen to showcase for others to be inspired about what they can do with MS Excel Visual Basic.
Watch a screenshot demonstration of the app in my Youtube channel at the link below:
https://www.youtube.com/watch?v=kBaxEHq9UkY
This application is a 100% customizable software that allows a club, association, or group conveniently record — and retrieve/compute — members' personal and other data (including financial status) in a manner that facilitates accurate management evaluation of the business' performance for timely and profitable decision making.
It can handle records for up to 5,000 members for a period of 5 consecutive years.
1. Member information can be readily retrieved using Member Registration No, or Full Member Name.
2. Automatically displays member pictures (including those of his/her spouse and kids), as long as they are saved in a folder on the PC, according to a naming convention (e.g. surname firstname.jpg).
3. Current version is BASIC. It can be upgraded and customized to incorporate use of automated data entry form, to make usage easier, and data entry quicker.
4. To see an example of our custom automated modeless data entry forms at work, you can watch of video demo of our GAM 1 application, built for a Lagos hospital on Youtube : http:// www.youtube.com/watch?v=lUl4_RAja-g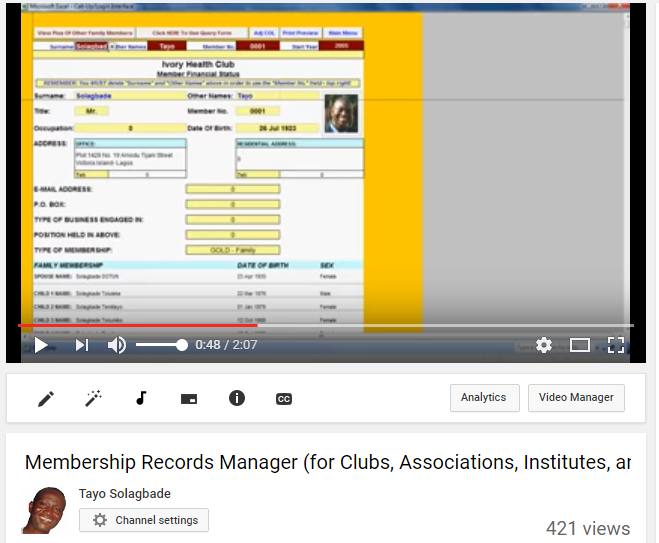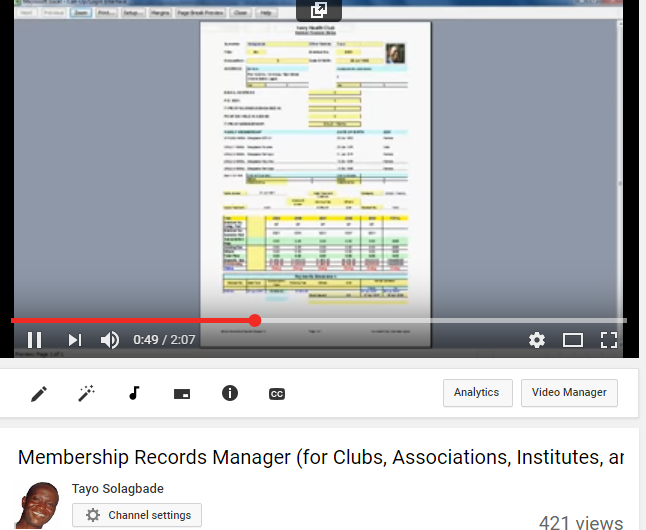 The program was built within 10 working days (5th to 15th Dec. 07) – during which time user training and test run was also carried out. Member information can be readily retrieved using Member No. or Full Member Name.
Login Access Restriction interface facilitates management control of access to the program – preventing unathorised entry/changes from being made.
Contact me (via www.tayosolagbade.com/contact.htm) for details of how you can get a FREE copy and/or have it customized for your use.

Quick hint: You can get this app FREE by subscribing (with N13k) for ONE year membership of my Excel Heaven Visual Basic Automation Club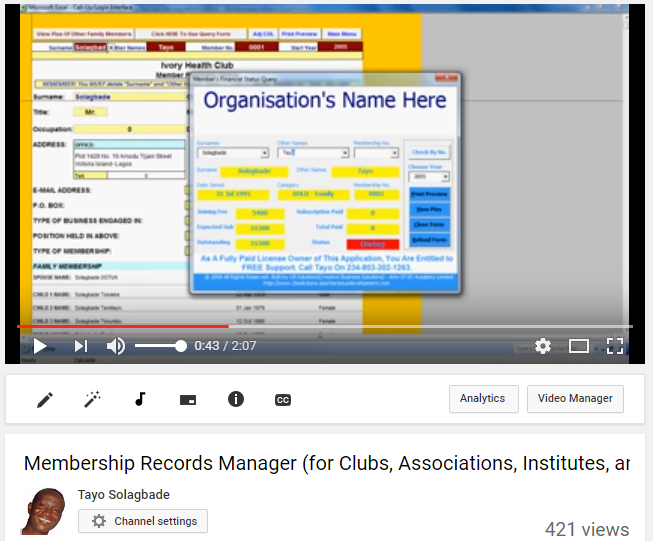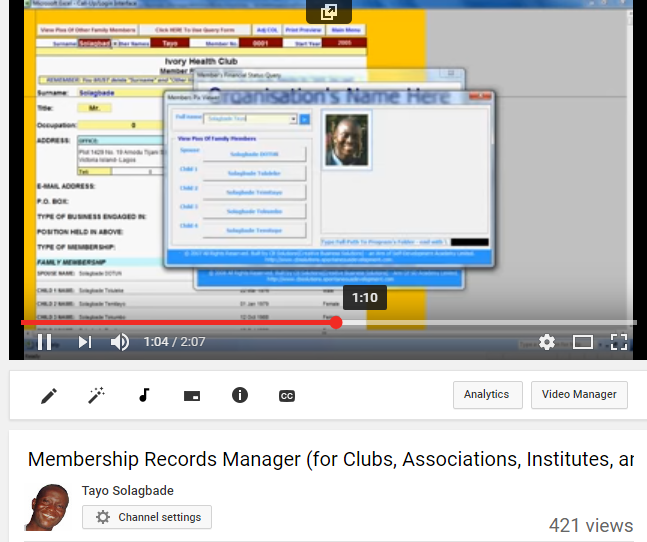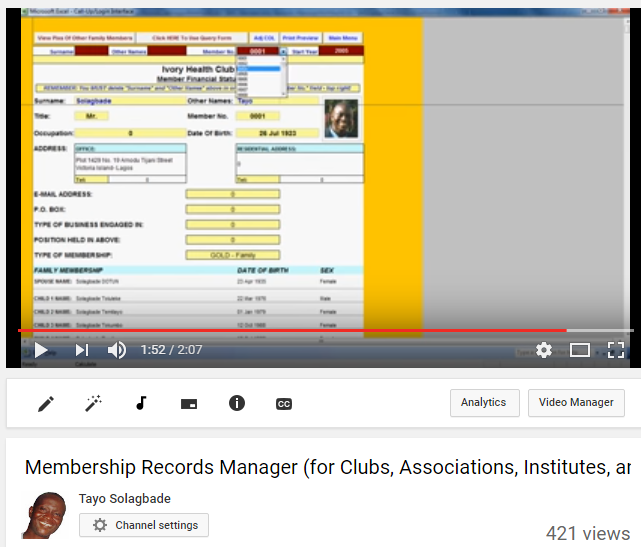 Source: ExcelVB