This is the 3rd installment of my Feeding Pigs Cheaply (FPC)™ series, that I'm sending out via email to clients who signed up.
In this edition, I highlight traditional and non traditional materials used to feed pigs kept in confinement – as happens in intensive commercial rearing settings.
This includes a grain based ration formula recommended by a practising Pig Farm Consultant as being suitable for feeding all classes of pigs. But it also discusses alternatives to grain based feeding, which – if done right – offer potentially superior results.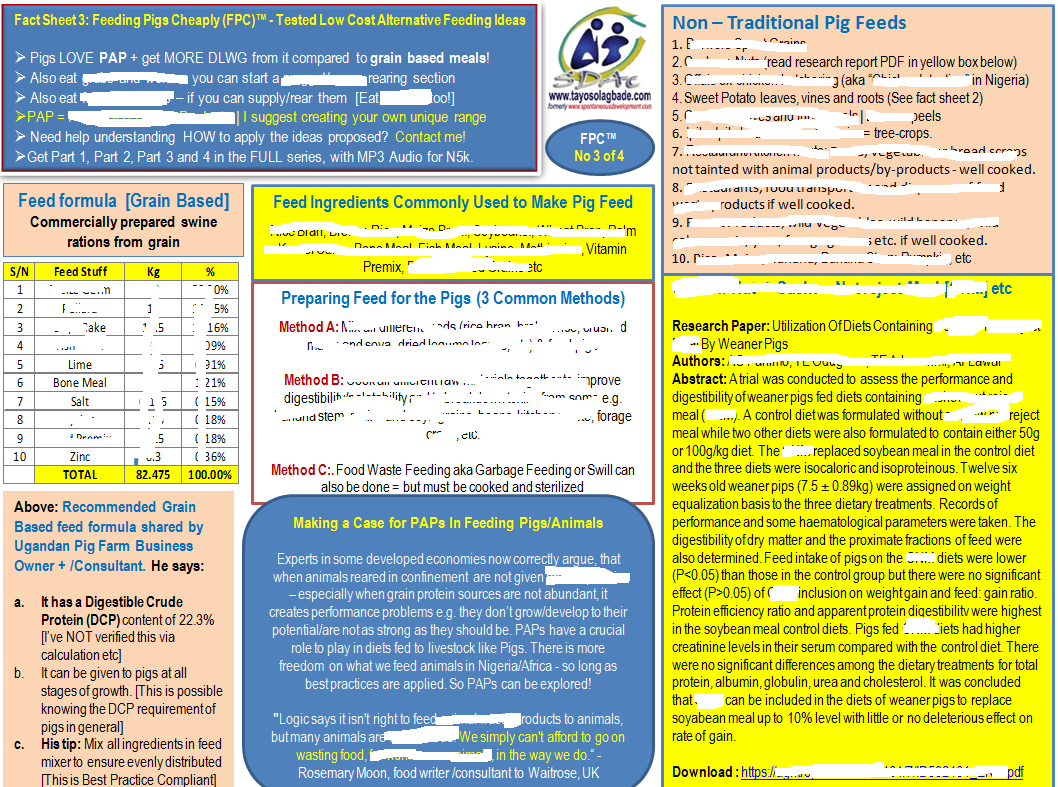 An alternative to grain based feeding of animals is also featured as being viable for adoption to improve pig performance – if done right.
Also included is an abstract, plus download URL to the PDF for a study that concludes the meal made from a certain fruit nut "can be included in the diets of weaner pigs to replace soyabean meal up to 10% level with little or no deleterious effect on rate of gain."
Need help understanding HOW to apply the ideas proposed? Click here to send me a message.
Get Part 1, Part 2, Part 3 and 4 in the FULL series, with MP3 Audio for N5k: Click here
Read about Parts 1 and 2 published previously:
.
Source: ExcelVB