Below: Text of email message I sent to a Farm CEO client in Nigeria this p.m regarding modifications he requested in the app to suit his reporting needs.
I used the French version of MS Excel to make the needed changes and return to him after verifying that the output was OK(see screenshots below).
Hi Jide,

Find attached.

1. I used French version of Excel. That should not cause any problems
since I made no major changes. Let me know if you notice any strange
output or results.

2. Compress your expense heads under generic titles. Space provided on the
report is the upper limit for number of expense heads. Stops at office
cleaning.

Will talk more later.

Tayo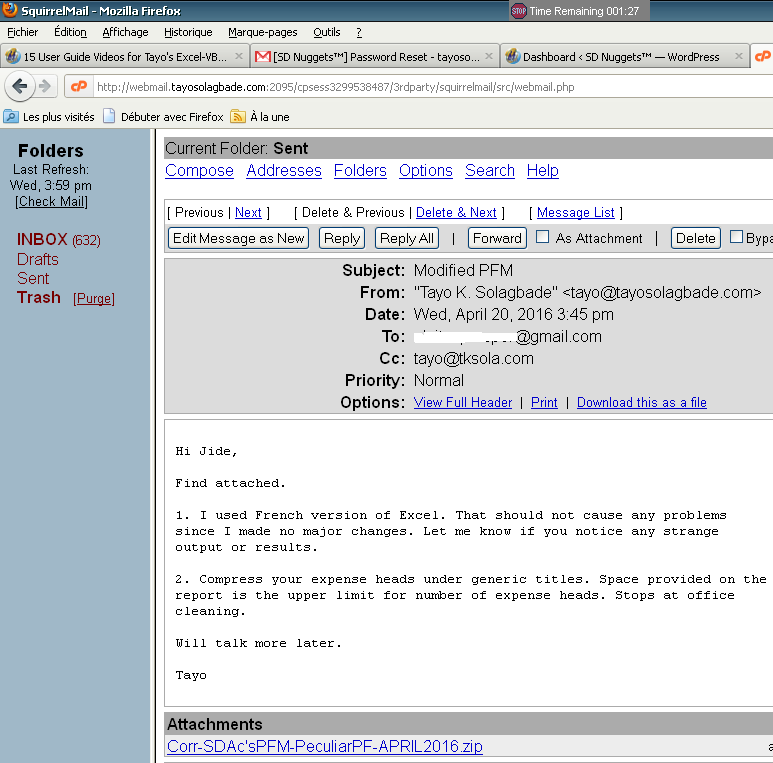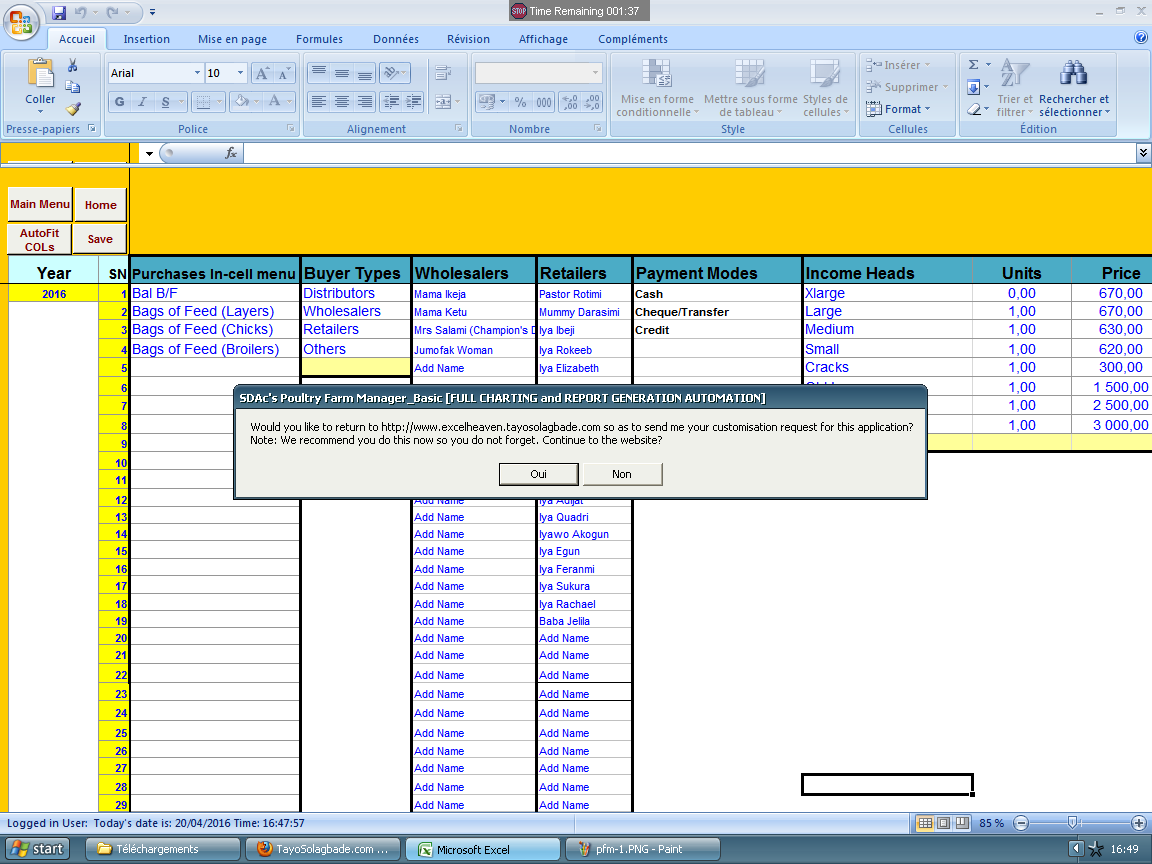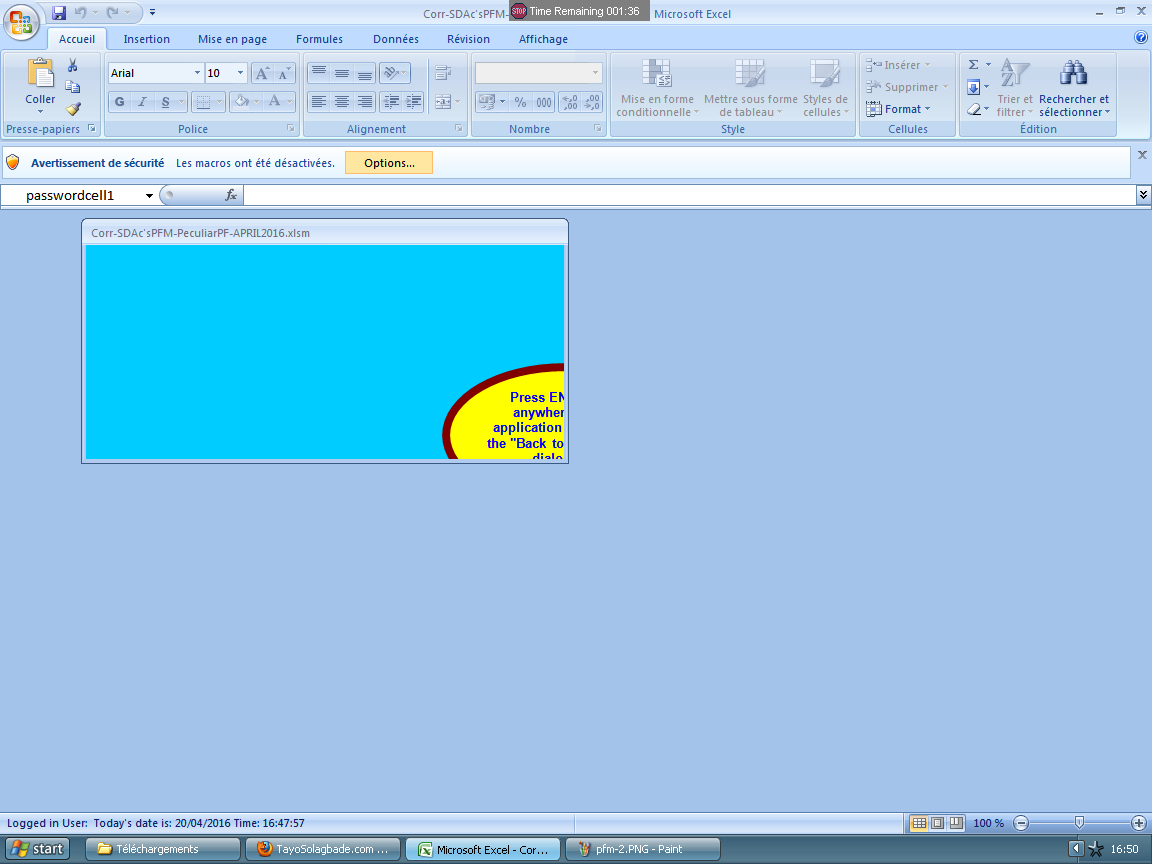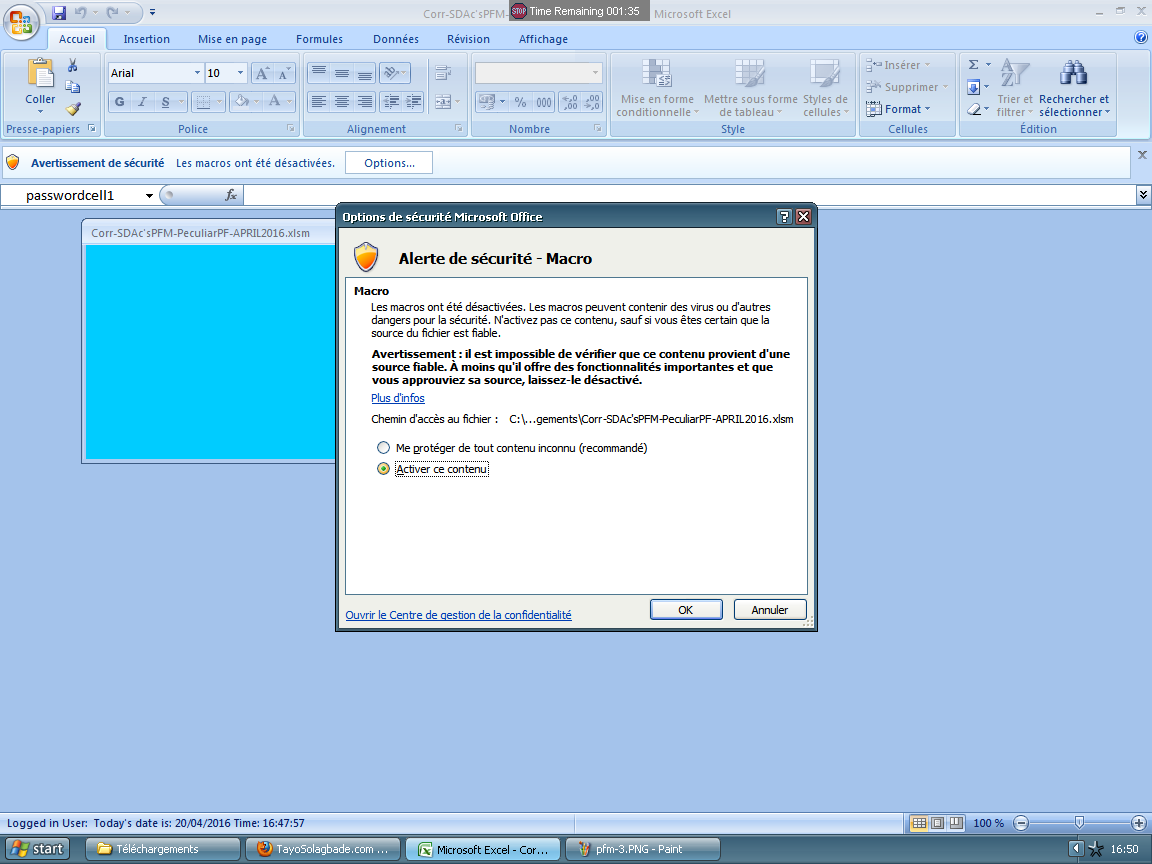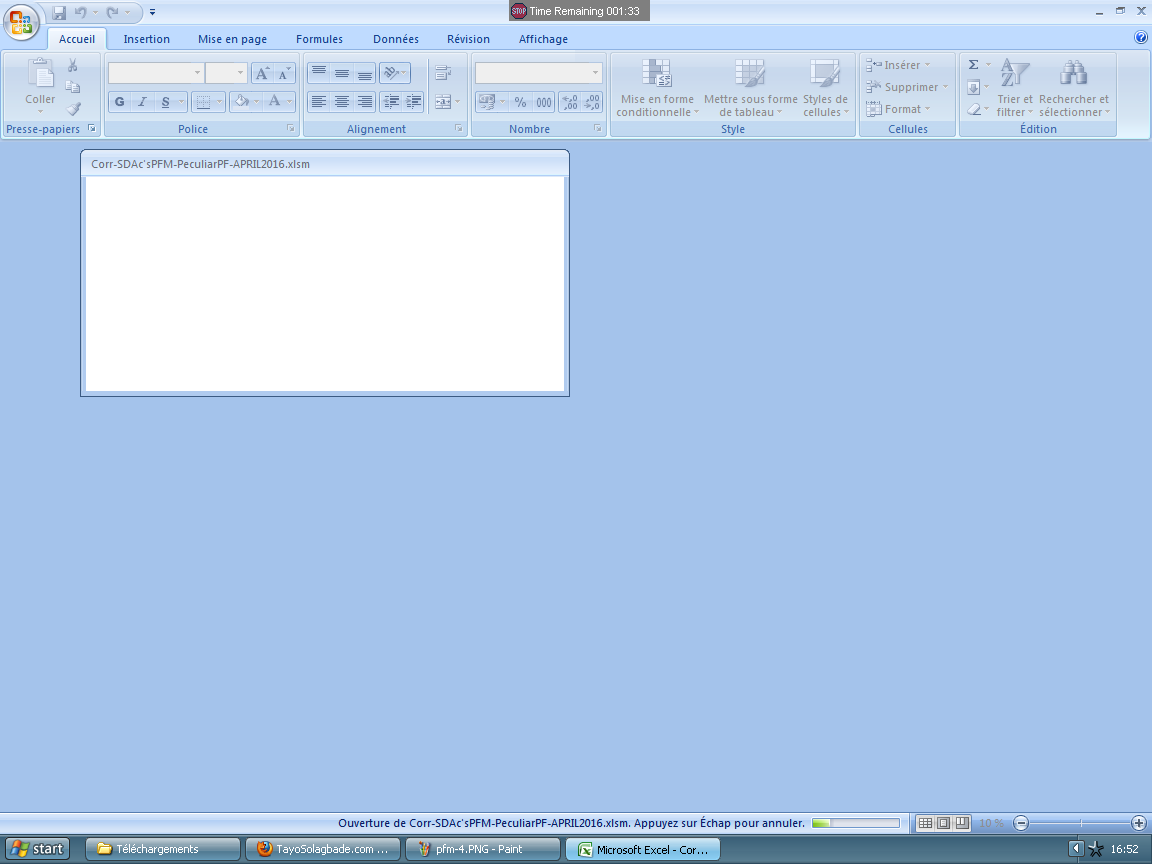 It is quite exciting to be able to deliver such a unique solution to clients/users from anywhere I am. Nothing defines freedom better!
I urge you to explore ways to develop and implement original solutions of your own to meet the unique needs of a target group or niche market you identify.
2 articles you may find useful reading:
A Tried & Tested Strategy For Achieving Financial Freedom (Hint: Get My Audio DVD Information Product titled "Proven Ways to Generate Useful Passive Income")
Learn more about my Excel-VB software development service here
Below: Screenshot of the page for user guide videos created for users of the app shown above – the Excel-VB Poultry Farm Manager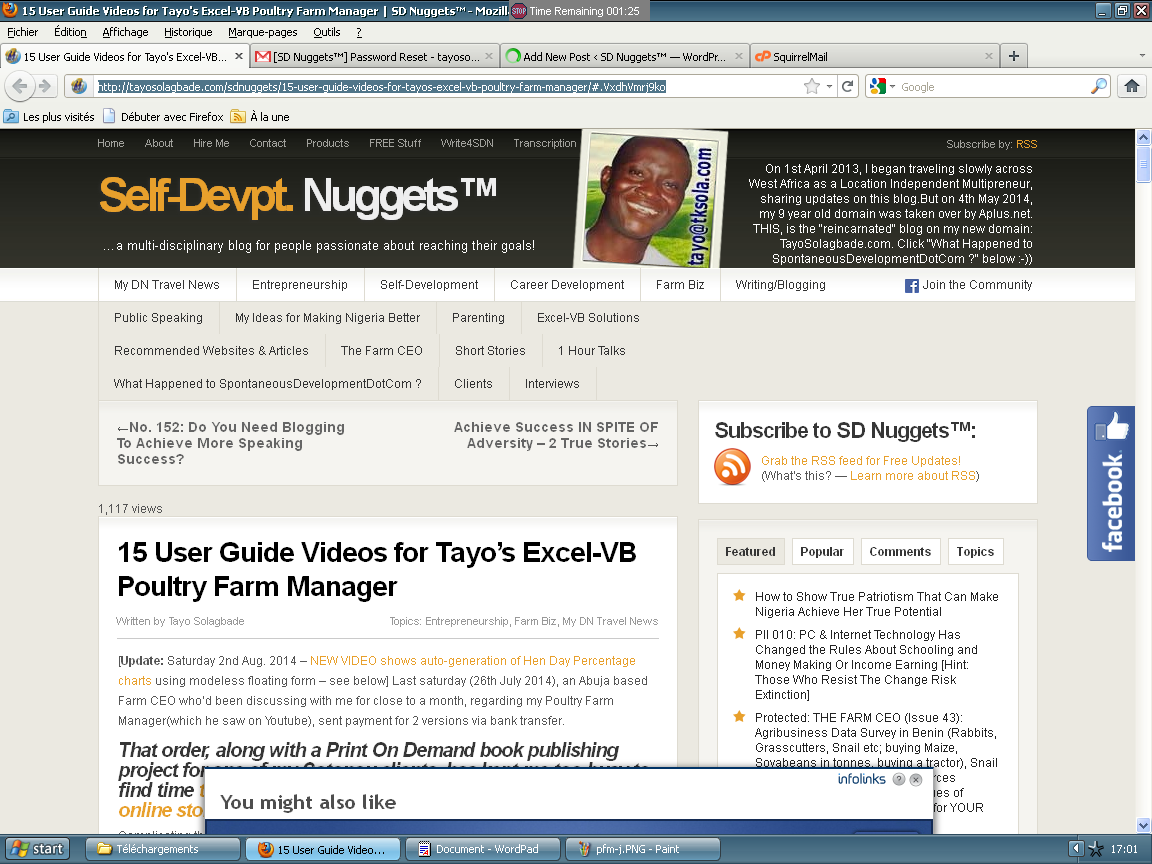 You're reading Create Solutions You Can Deliver From ANY Location and Experience True Freedom by Tayo Solagbade, originally posted on his Daily Self-Development (SD) Nuggets™ blog. If you loved reading this post, be sure to follow Tayo on Twitter, Facebook, and Google+.
You may also wish to check out his growing library of tutorial and demonstration videos on Youtube. Click here, to download over 10 resources to boost your personal and work related productivity.
IMPORTANT NOTE:
On 4th May 2014, Tayo's 9 year old domain (Spontaneousdevelopment dot com), was taken over by Aplus.net. Within a few days however, Tayo used his advanced self-taught web development skills to build (and move his website contents into) a SUPERIOR "reincarnation" at http://www.tayosolagbade.com.
Most URLs bearing the old domain name appearing in search engines should now work if "spontaneousdevelopment.com" is replaced with "tayosolagbade.com". If you experience any difficulties finding a page or document, email Tayo at tksola dot com.
Click "Tayo, What Happened to SpontaneousDevelopmentDotCom?" to read a detailed narrative about how the above event occurred :-))
Here's an article Tayo wrote, to inspire others to defy adversity, and bounce back to even greater reckoning at what they do EVERY time:
And he wrote the one below, to explain why losing a domain name, no matter how old NO LONGER determines your online success or otherwise:
A Proven Strategy to Find Profitable Buyers Regardless of Your Domain Name
Source: ExcelVB