[Photo below] Screenshot of MS Excel Workbook for this week's Tutorial  09 titled "Using Relative & Absolute Cell Addressing To Save Your Time and Effort In MS Excel"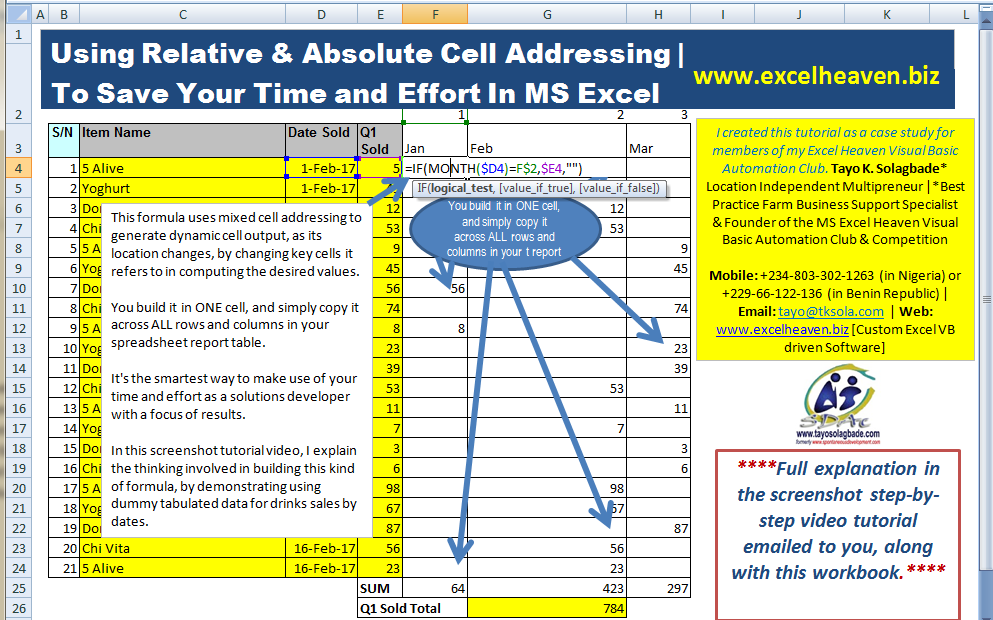 The formula shown uses mixed cell addressing to generate dynamic cell output, as its location changes, by changing key cells it refers to in computing the desired values.
You build it in ONE cell, and simply copy it across ALL rows and columns in your spreadsheet report table.
It's the smartest way to make use of your time and effort as a solutions developer with a focus of results.
In the screenshot tutorial video I created for this tutorial (sent to my Excel Heaven Club members), I explain the thinking involved in building this kind of formula, by demonstrating using dummy tabulated data for drinks sales by dates.
Click here to request a copy of the example workbook and video.
Source: ExcelVB