Do you know what happens when you type a web address or URL (like www.tayosolagbade.com) into your Internet Explorer browser's URL entry bar, and click "GO" or press "Enter"? Read this article to learn what happens, and how/why this process sometimes can become slow to the point that it frustrates users like yourself!
(TIP: This article is 10 years old this month. It was first published online via spontaneousdevelopment.com – now defunct – on 1st March 2007 | I republished it via tayosolagbade.com on Jun 29, 2012 – and I'm re-purposing it here, as a public service via tayosolagbade.com/sdnuggets – my blog – today, 27th March 2017)
CLICK HERE TO READ FULL ARTICLE

Tayo Solagbade's
Performance Improvement IDEAS
(PI Squared) Newsletter
Monday 27th March 2017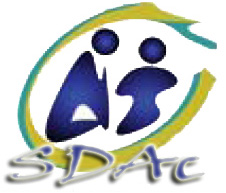 NB: This PI Squared newsletter will be published weekly, on Mondays, in place of the Speaking/Web Marketing IDEAS newsletter, starting from today – 15th February 2016. I'm reinventing my Monday newsletter content and theme, to accommodate my vision of serving the growing audience of serious minded individuals and organizations reaching out to me, with information, education. news and research findings designed to help them do what they do better.
************
Continue reading…
Read This And Understand Why Your Internet Access Is Sometimes Slow
Source: ExcelVB